Read about the skiing posibilities at CopenHill:
Now, you, your family, friends, colleagues and schoolmates have the opportunity to ski and snowboard in the middle of Copenhagen! Skiing is an active and physically demanding sport, but also versatile and super fun alongside others.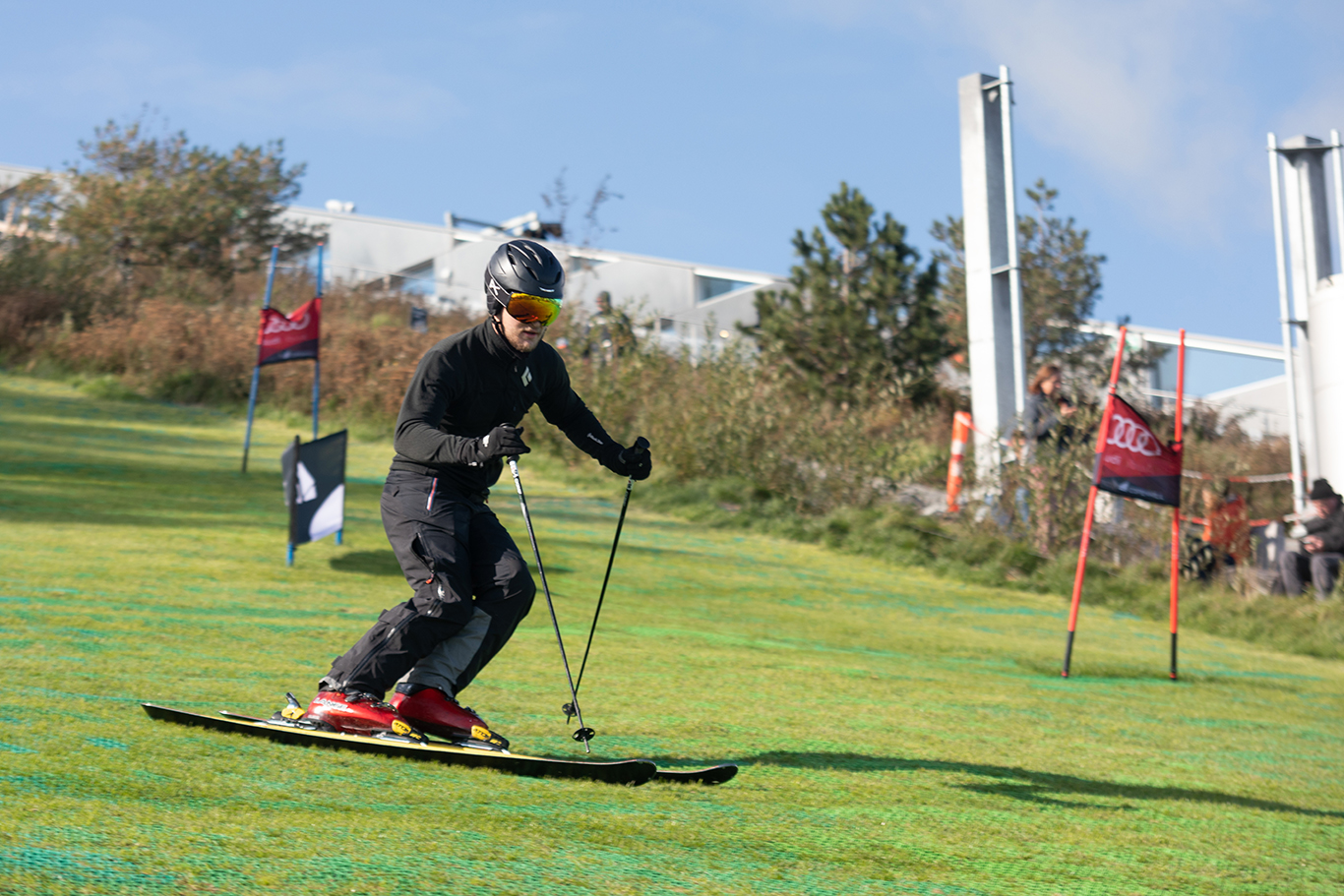 We want to create a great community at CopenHill - that's why we created SKI365, which is Denmark's new skiing community. SKI365 is for everyone who loves skiing and snowboarding as much as we do! Here, like-minded people will be able to enjoy benefits, offers and events that are all focusing on being active together.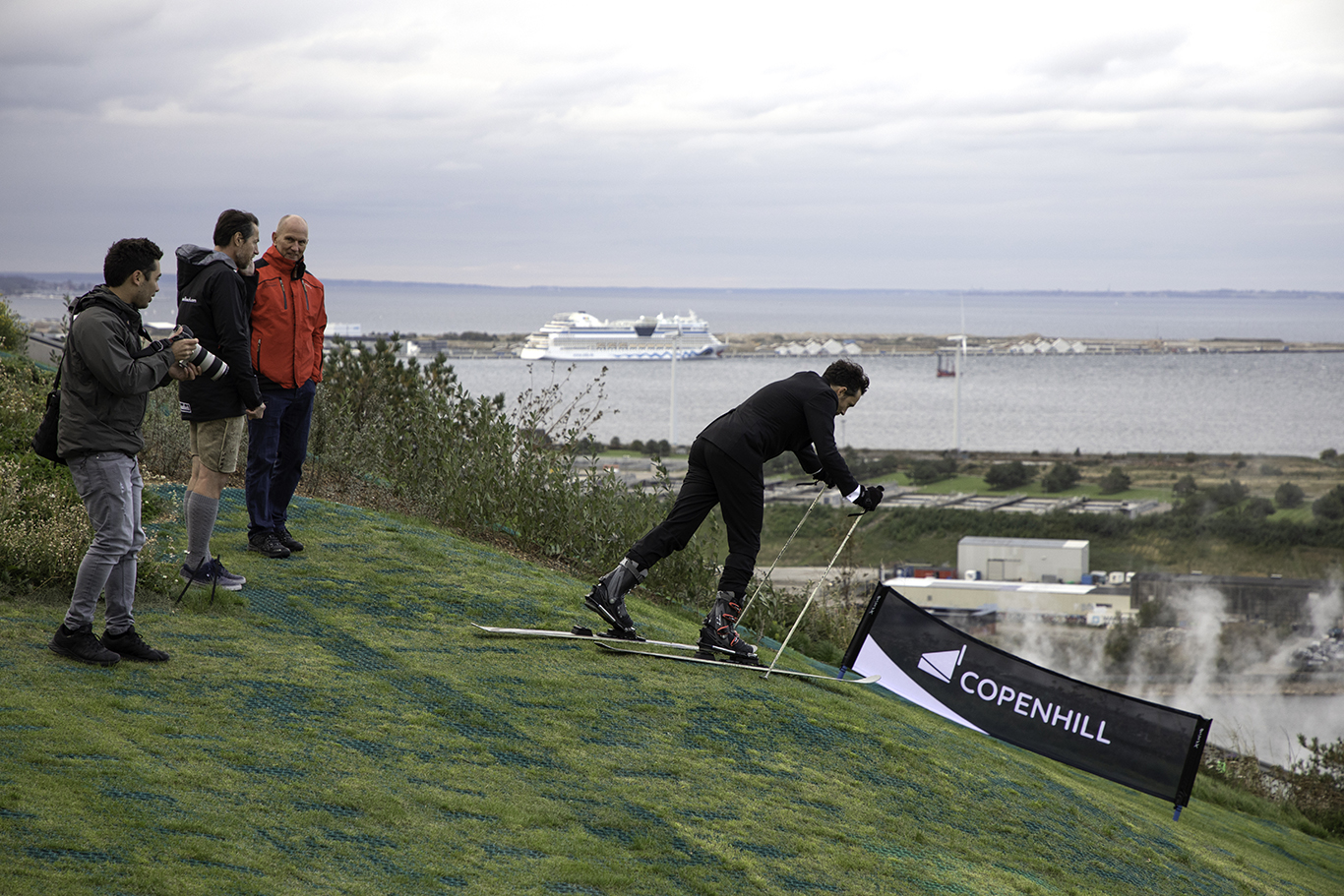 Whether you are a beginner or experienced does not make the difference for us. We have something for everyone, as the upper part of the ski slope is characterized as a black/red piste, while the middle and lower part are characterized as a blue/green piste.
In addition, there is also a slalom course, freestyle park, and of course an area for children. The lift systems consist of 4 lifts, the bottom 3 being magic carpet lifts, while the upper to the steep section is a plate lift.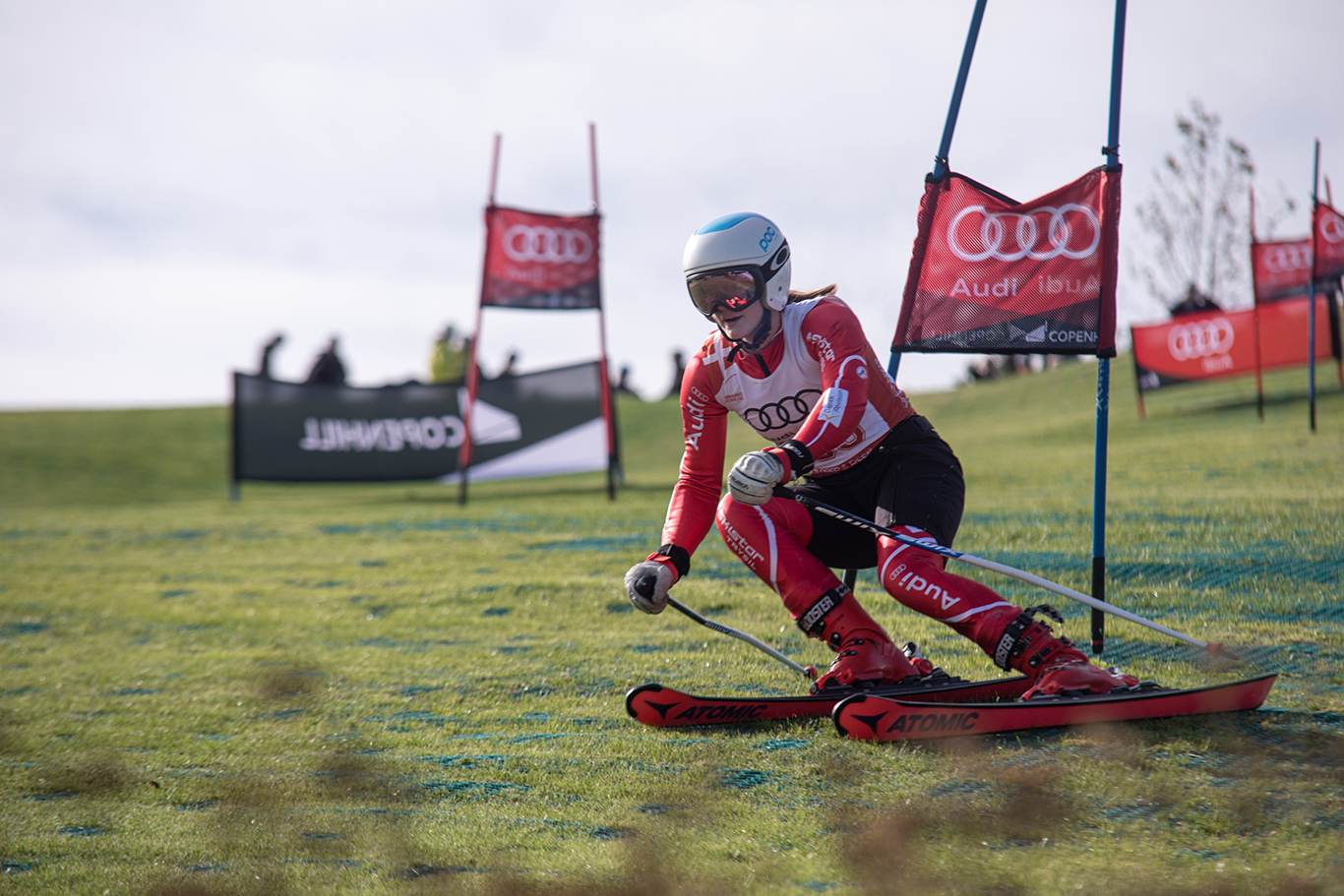 If you do not have your own equipment, don't worry. Steep & Deep is responsible for the ski rental at CopenHill and has many years of experience in ski care, settings and service, so you'll get a great start with your skiing experience. However, it is also possible to use your own equipment.
The surface is made of Neveplast (green plastic), so it is important to grease your skis on the silicone mats every time you ride down the ski slope. This prevents frictional heat from occuring underneath the skis. The edges of the skis are worn out faster when skiing on Neveplast than on snow. For this reason we recommend that you do not use your brand new skis with freshly cut edges at CopenHill before going on a skiing holiday for example.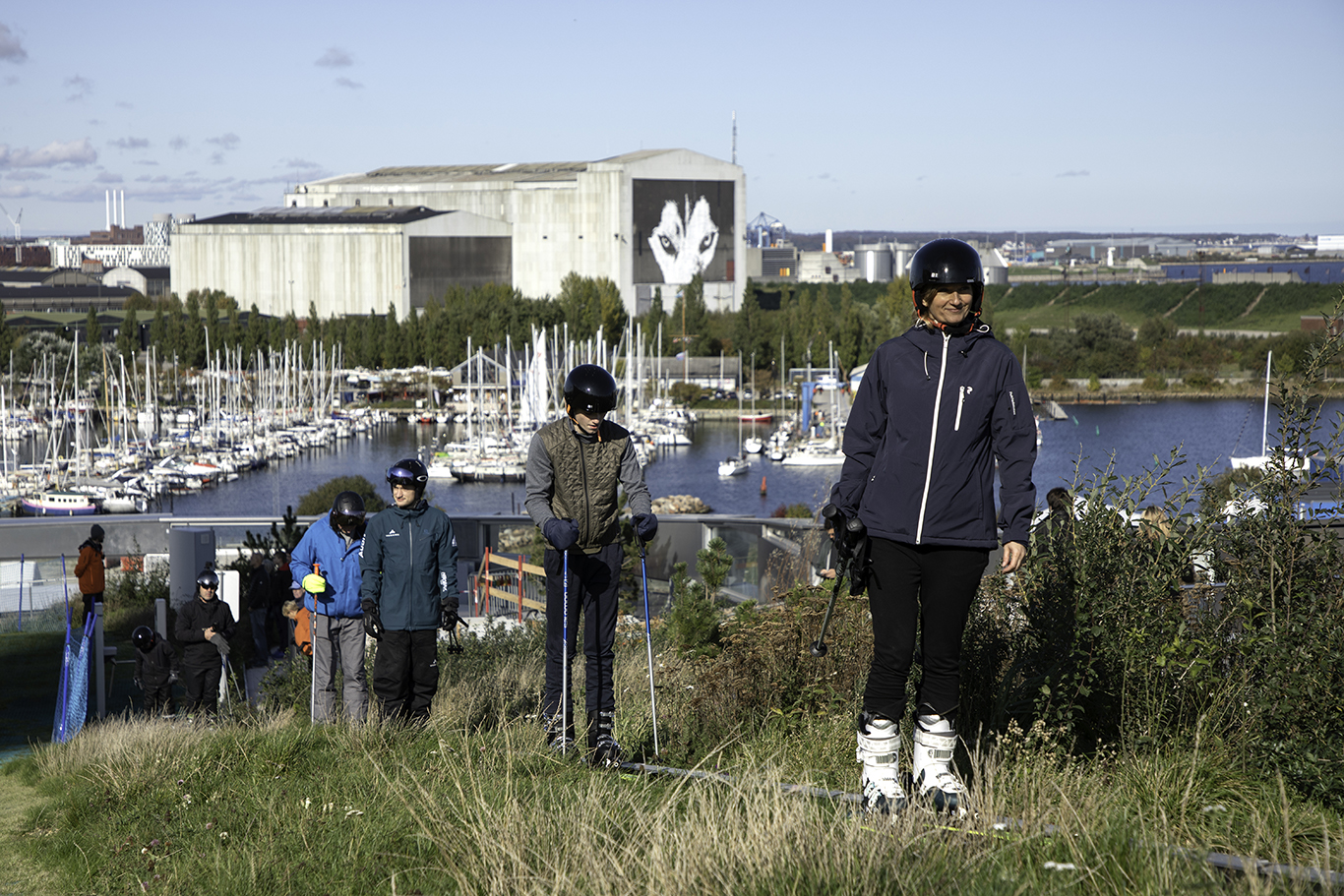 Are you going on your first ski vacation or do you just want to maintain and develop your skiing technique? Then, we recommend that you book a Snowminds ski instructor in connection with your booking of ski time. This will ensure that your potential is fully utilized.